TOUCH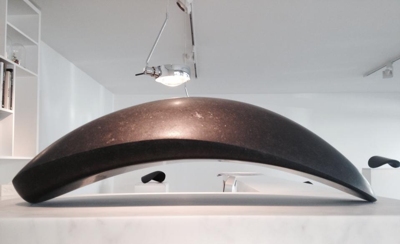 You are free to touch the sculptures.
Agop suggests a different approach to art, one that includes physical contact. By pushing us beyond the traditional dialogue we have with art he removes its sacredness and thereby dissolves the distance there is between us and the artworks, and also between us and nature.
It is a meeting between human nature and nature, and the artist hopes, a physical one, which then can enrich the human experience.
He suggests that our role as admirers or critics is rendered meaningless when we meet the artwork on a human level. He wants people to feel free to encounter the stone just as they might a person, by extending their hand. The relationship with art is then reconstructed, creating what could be called, when encountering a work of art, a new social conscious.
This body of work explores the idea of more human art works, in scale and material, that can exist around us and we exist around them, in harmony together. We can touch them or not. They are not monumental in the sense that you feel diminutive. They are not too fragile. We do not need to adjust ourselves to be more gentle. There is an equality of presence for both the sculpture and the viewer. You can be the way you are and they are the way they are.