The Upper House: Hong Kong's Epitome Of Lofty Understatement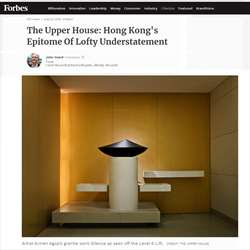 Brussels - Armen Agop LKFF Art & Sculpture Project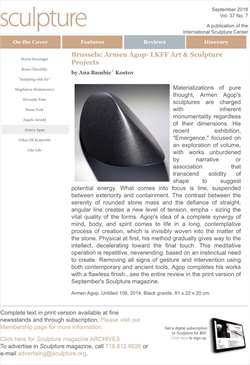 Charged with inherent monumentality regardless of their dimensions, Armen Agop's sculptures can be regarded as materializations of pure thought. His latest exhibition, "Emergence", on view at the LKFF Art & Sculpture Projects in Brussels until the end of March 2018, presented a contemplative exploration of volume, yet another one in his oeuvre.
Art Theorema - Imago Mundi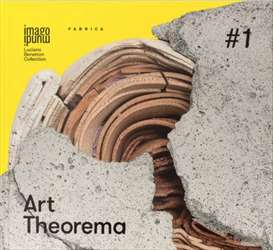 Al Salone degli Incanti di Trieste si inaugura una nuova tappa di Imago Mundi, che presenta la collezione di Luciano Benetton.

Il 3 agosto al Salone degli Incanti di Trieste viene presentata la mostra Imago Mundi - Art Theorema #1, realizzata dalla Fondazione Benetton e da Fabrica e curata da Claudio Scorretti e Irina Ungureanu. La rassegna comprende 203 artisti internazionali e inaugura una nuova serie di Imago Mundi, la collezione di Arte contemporanea formata da migliaia di opere che Luciano Benetton ha commissionato e raccolto nei suoi viaggi nel mondo, intesa a presentare una ricerca annuale e un aggiornamento delle più innovative pratiche artistiche a livello globale. L'incontro di Trieste, che includerà anche il lancio del catalogo, è stato concepito come anteprima della collezione Art Theorema, nel contesto della mostra Join the Dots/ Unire le distanze, che resterà aperta al pubblico fino al 2 settembre 2018.

Una grande mostra dedicata ad Art Theorema è prevista al Museo Imago Mundi - Gallerie delle Prigioni a Treviso, Italia, nel 2019. Sulla mappa artistica globale creata da Imago Mundi in questa collezione, l'arte contemporanea viene raffigurata come hub della diversità che sfugge alla categorizzazione. Art Theorema serve come metafora ludica per un manifesto alla diversità: 231 opere di 203 artisti provenienti da 104 paesi. Dall'Europa Orientale a quella Occidentale, dai paesi africani all'Australia, dal Canada agli Stati Uniti, dall'America Latina ai Caraibi, dall'Asia Centrale al Medio e all'Estremo Oriente, questa collezione percorre una sorta di via della seta con alcuni degli artisti più noti, accanto ad artisti emergenti altrettanto innovativi, ritenuti "le nuove promesse" della scena artistica internazionale. Nell'ambito della presentazione del 3 agosto, Imago Mundi ospiterà anche la performance Ulysses, A Long Way dell'artista francese Jean-Christophe Norman. Le strade di Trieste, assieme al Salone degli Incanti, diventeranno uno spazio aperto alla scrittura, sulle tracce di James Joyce, il famoso scrittore irlandese che ha trascorso oltre 15 anni nella città italiana. Jean-Christophe Norman riscriverà Ulisse sulle strade di Trieste, in una performance spontanea destinata a sorprendere i passanti e rimuovere le frontiere tra finzione e realtà.
DOUBLE IDENTITY
ARMEN AGOP Installs his winning sculpture for the UMBERTO MASTROIANNI AWARD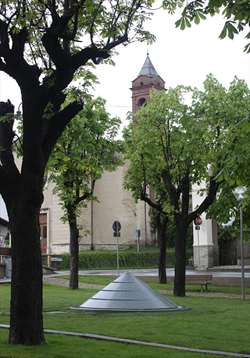 The fountain, carved from the local stone called Luserna, elegantly unites the past and the present with a composition that is in harmonic agreement with the environment.
The inauguration took place 14 April 2012.
Armen Agop - Sculptures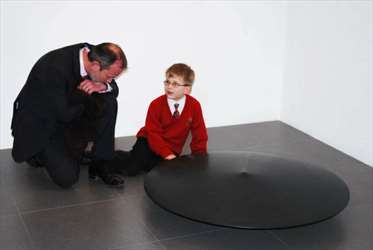 Armen Agop - SUFIC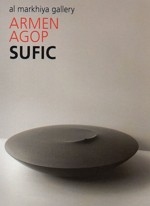 12 December - 6 January 2010
Solo exhibition at al markhiya gallery, Doha Qatar 
Armen Agop - Sculpture exhibition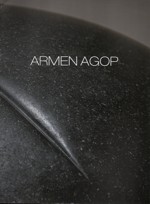 17 November - 19 December 2010
Solo exhibition at LKFF - Art & Sculpture Projects, Brussels, Belgium.


Armen Agop wins the Umberto Mastroianni 2010 Award
The 7th International Sculpture Biennale of Piemonte awarded Armen Agop first prize on 30 October 2010. The competition, organized by the Piemontese Arte Association, is by invite only and recognizes some of the most important up and coming artists on the international scene. In addition to a cash prize, Agop's sculpture will be realized in the city of Barge next year.

The Umberto Mastroianni award began in 1994 in the region of Piemonte. Since then, every other year one of the Piemonte communities requests a specific location for a permanent art work. Agop's work with the work of Valerio Berrut and Arrianna Merlo/Guilia Nota was selected by a jury as finalists for the city park in Barge. The three projects were then exhibited with all other invited participants in one show and then the citizens of Barge voted on the winning project.

"IL TIRRENO"
Path of the elegance between the East and the West